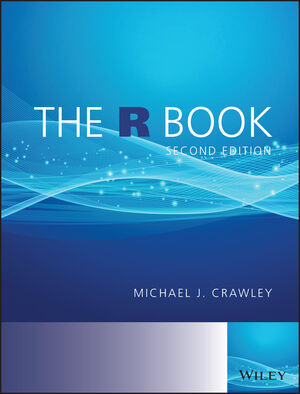 The second edition of Michael Cawley's
The R Book
is available from Wiley. According to the publisher, the new edition boasts the following features:
"Features full colour text and extensive graphics throughout.
Introduces a clear structure with numbered section headings to help readers locate information more efficiently.
Looks at the evolution of R over the past five years.
Features a new chapter on Bayesian Analysis and Meta-Analysis.
Presents a fully revised and updated bibliography and reference section.
Is supported by an accompanying website allowing examples from the text to be run by the user."
At 1076 pages, this continues to be the most comprehensive text on R.